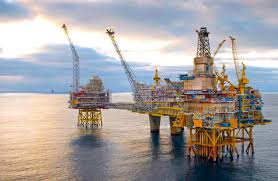 AL Menhali is one of the most respected names in the Oil field & Marine Industry and application of Process Control, Pneumatic & Fluid Power Equipment. Renowned for the quality of its products and application expertise, Al Menhali ranges of Pneumatics, Hydraulics, Valves, Piping's, Vacuum technology, Fluid Connectors products has for over 14 years, been used successfully in Oil & Gas, Onshore, Offshore, Petro-chemical, Marine, Refinery, Power Generation, Shipping, Food, Brewery and Chemical applications.
SINGLE SOURCE Be it for Marine, Oil & Gas, Petrochemical, Alternate Fuels (CNG), Fertilizer, Aluminum Smelter, Power & Desalination, Construction, Heavy Engineering, Automobile Workshops or General Industries, Al Menhali has it all.
With the ever increasing demand, we have led to the establishment of Al menhali in India, Al Menhali in Germany.
Our vision
To be the most admired company for its talent, trust, and continued excellence.
Our Mission
'Powered by Passion' Create business value by fostering inspiration and innovation for all our customers, partners, and workforce.
In the fourth coming years, we plan to set up our offices in Saudi Arabia, Kuwait, Oman & Qatar.
Our Strategy
Al Menhali Enterprises business value creation is based on the following strategies
Expansion of products and services portfolio with emphasis on innovation and advancement in technology research and development
President Massege
Al Menhali Enterprises is primarily Procurement Company in the field of Energy Production. Our chief area of concentration is in the field of Oil & Gas industries, Power Plant and Petrochemicals. In short period we have managed to become one Al Menhali Enterprises of the leading energy sector procurement companies with on parallel work ethic, due diligence and reliability. Through the years the entire focus of Al Menhali Enterprises generally known as AL MENHALI is to be a successful organization. . Preface and Abilities: We are a major supplier of wide range of products and services to a significant number of companies worldwide for both off and onshore requirements. Al Menhali is extremely customer oriented and in Fact, we are frequently called upon and known to be one of the most trusted distributer/Stockists/Suppliers in the region. Our deep knowledge and vast experience in procurement has enabled us to source, supply and dispatch the desired products for the convenience of our clients....